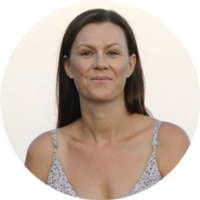 Hi I'm Kathryn,
I'm passionate about helping people build health and happiness.
I spent many years working in the crazy world of media. There came a time when I realised I was burnt out from years of stress, working long hours and spending my days in unhealthy buildings that effected my allergies, and made me feel tired and sick.
During the process of transforming my life from complicated, unhealthy and stressed; to a life of health and balance, I decided I wanted to help others uncover a healthier and simpler way. I left my job while I studied full time, and haven't looked back.
I'm now a qualified Building Biologist and Clinical Nutritionist, practicing in Launceston and across Tasmania.  I embrace the idea that we are what we eat, and good food is the best medicine you can get. However, it doesn't have to be all or nothing, expensive or complicated.
Along the way I discovered that good nutrition is part of the solution, and that our indoor environments can also have a profound effect on our health and happiness. This is more important than ever with so many environmental toxins emerging all the time, and as a Building Biologist I work with people to create the healthiest home and work environments possible.  I also incorporate environmental health principals into my nutrition practice, which allows a unique and more holistic view of my clients' overall health, especially the underlying causes.  Being in someones home as a Building Biologist gives a much deeper view on what might be causing health issues. I studied Building Biology through the Australian College of Environmental Studies, the only government-accredited course of its type in Australia.
I also have a Certificate IV in Feng Shui through the Australasian College of Environmental Studies, allowing me to help people to create harmonious and energised...as well as healthy homes.
Although living a healthy life is important to me, the most important thing I've learnt along the way is living simply is the key to health and happiness. The things I love most and that bring me most joy are definitely the simple things – spending time with friends and family, reading and learning, seeing a movie, going for a bike ride, a swim at the beach and discovering a piece of beach I didn't know was there, having a coffee (or glass of wine) with friends, cooking something healthy and delicious, a good night sleep…. and this is also part of building health inside and out.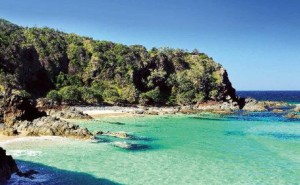 My Qualifications and Industry Registrations:
Advanced Diploma of Nutritional Medicine, Australasian College of Natural Therapies
Member of The Australian Traditional Medicine Society (ATMS)
Advanced Diploma of Building Biology, Australian College of Environmental Studies
Member of The Australasian Society of Building Biologists
Certificate IV in Feng Shui, Australian College of Environmental Studies
Would You Like to Work With Me?