As a Nutritionist, Kathryn has a qualification in nutritional medicine, she is a registered member of the Australian Natural Medicine Association, and works one on one with people in a clinic situation. As a Nutritionist Kathryn is able to assess someone's current and historical health, and explain how food, nutritional medicine and lifestyle changes will help specific health issues.  She will set goals, and develop a plan specific for each client and their needs.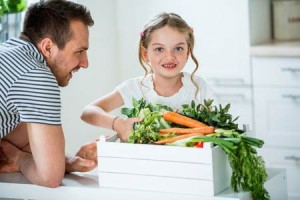 The way I work is to take a holistic approach to health, looking at the body as a whole. I treat each client as an individual and focus on their unique situation, to really understand causes for health problems. Using food as medicine is fundamental to healing, which sometimes includes nutritional supplements.
I consider your health history and any current blood or other test results and treatments, in order to come up with treatment plan that is tailored to YOU.  Your treatment plan will include nutrition and lifestyle, as well as potentially supplementation and further testing.  In clinic I focus on educating clients for the long term, and developing practical treatments that will allow their bodies to heal in the most natural way possible. I offer lots of support throughout the treatment period, to help enable you to achieve your goals.
What is most unique about how I work as a nutritionist is that I also recommend environmental health changes in order to make the most powerful impact, and rectify some of the underlying causes. For example if someone has allergies or asthma its important to consider both dietary changes as well anything in the home that might be exacerbating their symptoms.
I work with clients across all areas of health including:
Allergies & sensitivities including allergy testing
Adrenal fatigue and stress
Weight management and Food education
Digestive health
Detoxification
Insomnia
Diabetes
Arthritis
High Cholesterol
Depression & anxiety
Childhood and adolescent nutrition
High blood pressure
Consultations and fees
In Person in Launceston or via Skype
Initial Consultation (up to 90 minutes) $140
Follow up Consultation (up to 60 minutes) $100
Pathology testing
Functional pathology testing can be organised, and I can do a referral for your GP to organise blood tests.
Do you or your family experience any of the health problems I've listed?  Or do you have lots of small health problems, ongoing fatigue or brain fog?
Do you just want more energy and vitality?