What does a Clinical Nutritionist do? They have achieved a qualification in nutritional medicine, are registered with an industry association and work one on one in a clinic situation. Nutritionists are able to assess someone's health and explain how food, nutritional medicine and lifestyle changes will help. They will help set goals, and will develop a plan specific for each client. Many nutritionists also work at a community level through doing group education.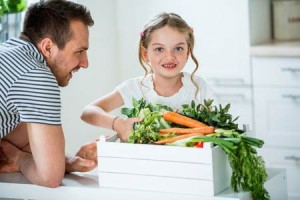 I take a holistic approach to health, looking at the body as a whole. I also consider environmental and external factors that effect health. I treat each client as an individual and focus on their unique situation, to really understand causes for health problems. Using food as medicine is fundamental for healing, which sometimes includes nutritional supplements. I also recommend lifestyle and indoor environmental health changes in order to make the most powerful impact, and rectify some of the underlying causes.
In clinic I focus on educating clients for the long term, and developing practical treatments that will allow their bodies to heal in the most natural way possible, which are also practical for you and your family. I also offer lots of support to help enable clients to achieve their goals.
I work with clients across all areas of health including:
Allergies & sensitivities including allergy testing
Adrenal fatigue and stress
Weight management
Food education
Digestive health
Low energy levels and fatigue
Detoxification
Insomnia
Diabetes
Arthritis
Conception & preconception care
High Cholesterol
Depression & anxiety
Childhood and adolescent nutrition
High blood pressure
As a Building Biologist as well as a Nutritionist, in my consultations I also try to understand anything in the home environment that may be a contributing factor or cause. Some examples of how this works with nutrition include:
Understanding how a home could be the cause of ongoing colds/respiratory problems
Resolving external contributors to insomnia, as well as internal
How to create a low allergenic home, as well as using nutrition
Considering the impact cleaning products might have on skin irritations or allergies
Including home health as part of pre-conception preparations along with nutrition
Understanding that water quality can cause digestive problems and is an important consideration along with food
Personally, I try to eat mostly organic whole foods. I grow some of my own veggies and love to visit local farmers' markets, because I believe it's important for health to know where and how our food is produced. I also believe the best food for our health is the food we prepare ourselves at home; however this shouldn't be complicated, expensive or difficult.
Do you or your family experience any of the health problems I've listed? Or do you have lots of small health problems, ongoing fatigue or brain fog?
Do you just want more energy and vitality?