What is Building Biology?
Our homes and workplaces should be sanctuaries that promote health and harmony in our lives, not illness and unrest.  It's a Building Biologists job to help make this happen.
Building Biology is a scientifically evidence based practice of assessing and testing to determine the relationship between occupants health and the health of the built environment (homes, workplaces, schools).  Building Biologists are professionals trained in identifying health hazards in buildings related to indoor air quality, mould, electromagnetic fields, water quality, building materials and other products we bring into the home and workplace. Testing and measurement is done using specialised equipment that can determine things such if there are moisture levels in building materials that could promote the growth of mould.   Following an assessment a  Building Biologist will educate clients around health problems indoor hazards could cause, they offer simple solutions to create the healthiest indoor environment, with particular focus on anything that could contribute to existing health problems. Most importantly they empower people to make positive changes around their health.
Symptoms associated with indoor toxins include allergies, asthma, recurring colds, respiratory problems, skin rashes, headaches, fatigue, sleep problems and other neuro-system problems. There's growing evidence of association to fertility problems, thyroid dysfunction, autism, heart disease and some cancers.  Children are especially vulnerable to indoor environments due to their developmental stages, and there's been a huge increase in recent years of childhood allergies, asthma and many other childhood problems.
Qualification
Kathryn is a qualified Building Biologist with accreditation from the Australian College of Environmental Studies, and a member of the Australasian Society of Building Biologists.  Kathryn is also a qualified Nutritionist and a member of the Australian Traditional Medicine Society. As a Nutritionist Kathryn chose to become a Building Biologist to have a deeper understanding and look at underlying causes for health problems in a more holistic way.  With her unique combination of qualifications Kathryn developed the Building Wellness framework which uses Building Biology, Nutrition and other behavioral and lifestyle factors in buildings that are combined to achieve optimal whole life health.
Do you or your family suffer from allergies, asthma, colds, insomnia, fatigue or headaches?
Have you noticed health problems improve when you're NOT at home or work? This is very likely related to the health of the building – it could be making you a sick.
Services
There are many options for services, and the cost will depend on which audit and the size of the building.  All audits are done in line with international Building Biology standards.  Kathryn delivers a report that identifies potential health issues  with the building and suggested changes.
Feng Shui
Kathryn is a qualified Feng Shui practitioner through the Australian College of Environmental Studies.  Feng Shui can contribute to creating healthy living and work environments, as well as help us achieve our goals. Feng Shui is the ancient Chinese method of considering the impact a building has on its occupants and aims to create health, harmony, productivity, prosperity and overall wellbeing.  Ideally your home should feel like a sanctuary that uplifts and energies you, and improves your quality of life.
Have you ever walked into a property or room that looks appealing but something doesn't feel right? Have you ever moved somewhere and experienced positive or negative changes to your career, finance, health or your relationships? Its possible these situations are being influenced by the Feng Shui of the property.  Feng Shui looks at suble energies through a building that create feelings of harmoney or siharmony.  A Feng Shui audit is very personalised and will focus on areas of life you want to change such as health, finance, relationships and career.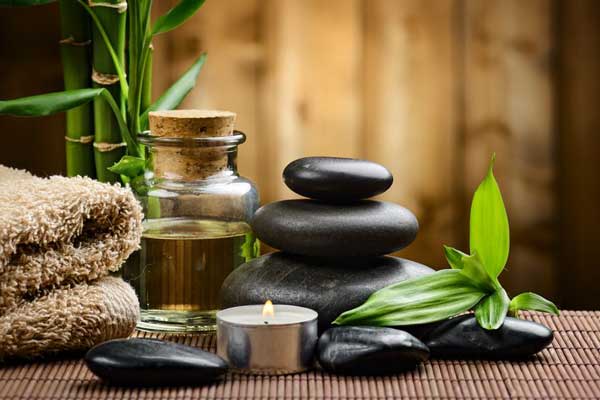 Feng Shui Audits - are done around individual requirements including:
full home or workplace audits

renovation or building advice

pre-purchase or pre-rental

Pre-build plan

specific focus on sleep or other areas of health, relationships or finance
Clutter Clearing - We use an effective process to help people who need to clear clutter.
If you're passionate about creating health and harmony in your home, as well as bringing new opportunities into your life contact me to discuss a consultation.